Talk to your
future university
at our virtual event
Meet international universities, colleges and government organisations from around the world who will answer all your questions.
REGISTER NOW
Dedicated to Asian students, this online event will help you find your perfect university match and achieve your goal of studying overseas!
Indonesia, Thailand, Vietnam
4 pm - 8 pm
China, Malaysia, Philippines, Singapore
5 pm - 9 pm
*open to all Asian countries!
see times in your city
What happens at the live event?
Go Global
Meet universities and colleges in up to 15 countries.
Info Hub
Attend live seminars and info sessions.
Live Conversations
Talk via chat, audio and video calls.
Explore All Your Options
Search from short courses up to postgraduate degrees.
How does Talk Global Study help me?
Register for, secure your position

Check your emails and set a calendar reminder.
Connect online

Meet up to 40 university representatives from around the world.
Solidify your plans

Review your notes and follow up with your favourite institutions.
Apply to your top choices of international universities

Study abroad and follow your dreams!
Participating Universities & Colleges
Established in 1850, the University of Sydney is Australia's first university, and a member of the 'Group of Eight', Australia's premier research-intensive universities. It is consistently ranked in the top 50 universities in the world and known internationally as leaders in education, research and student experience. It is also ranked first in Australia and fourth in the world for graduate employability by the QS Graduate Employability Rankings, 2020.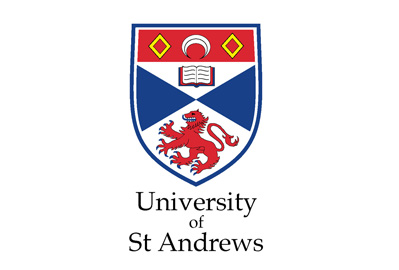 St Andrews is a public university in Scotland, founded in 1413 and renowned for its research and teaching with strengths in both Sciences and Humanities. We offer excellent courses at all levels from our pre-degree international foundation year through to PhD programmes. Rated number 1 for student satisfaction by our graduating students, 40% of whom are international, the University of St Andrews is ranked 1st in Scotland and 2nd in the UK (Guardian University Guide 2020).
Welcome to Westminster! We are a global institution, located in the heart of London, ranked as the best city in the world for university students (QS Best Student Cities 2018 and 2019). We have a community of 19,000 students from over 150 nations, placing us among the UK's most international universities.
Berkeley Global is a branch of the University of California, Berkeley. Berkeley Global provides short term non-degree study abroad experiences for international students and professionals looking toadvance their academic and professional goals. We offer programs for students looking to gain a study abroad experience as well as certificates for professionals looking to advance their career. In addition, we also offer online certificate programs.
Regent's is London's only independent, non-profit University located in the secluded oasis of Regent's Park in the heart of the city centre and has one of the most diverse student bodies in the whole of the UK. We offer small class sizes and a personal experience, which we have found to be a great fit for international students choosing to study overseas for the first time. We offer full undergraduate and postgraduate degrees as well as short term and summer + internship programmes, and our subject areas focus on Business and Management, Fashion and Design, Liberal Arts and Humanities, Film, Media and Performance and Psychology.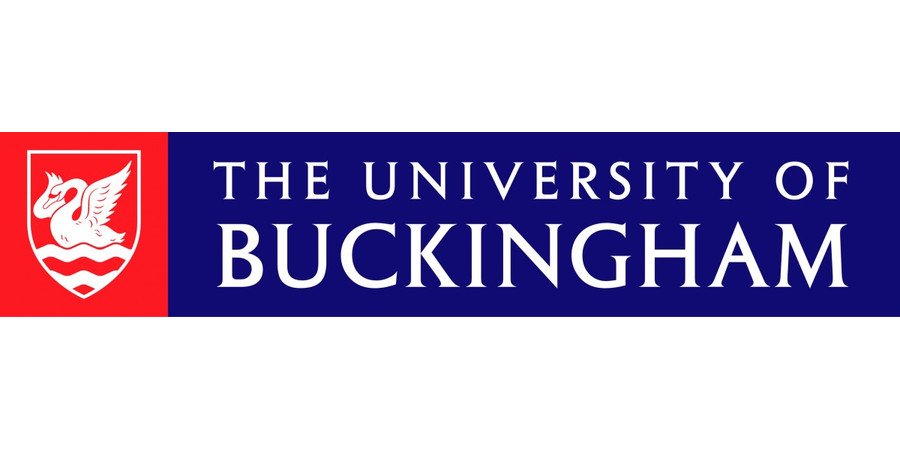 Secure your future with a degree from the University of Buckingham. The University of Buckingham is one of Britain's first independent universities: a home for original, aspiring students. We are proudly independent and committed to the pursuit of truth and freedom of speech. Established via a Royal Charter, our Oxbridge-style tutorials ensure that we keep class sizes small so every student can thrive here.
Welcome to Study in Sweden, the official resource for Swedish higher education! Study in Sweden is part of the Swedish Institute, the national agency tasked with promoting Swedish higher education. Whether you are wondering about our 1,000 English taught degree-programmes, scholarships, our wonderful universities or what the weather is like in Sweden - we've got you covered!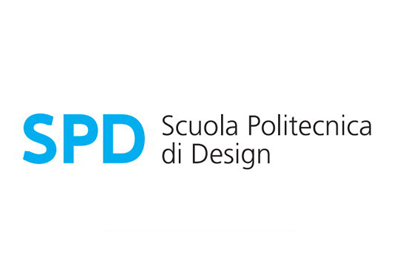 Founded in 1954, SPD is the first Italian postgraduate school, conceived as a bridge to the creative professions. The education is focused on advanced training programmes and University Master courses offered from five different departments: Industrial, Interior, Transportation, Graphic and Digital design. The teaching approach promotes the active participation of primary institutions and businesses as didactic partners. For almost 60 years SPD has been playing a central role in spreading the culture of design all over the world. Its activity has been recognized at international level with many awards such as the prestigious Compasso d'Oro.
NEIU, a public university, is ranked No. 1 in social mobility. Its College of Business has AACSB accreditation. NEIU boast excellent STEM and pre-med programs, and exciting programs in Communications, Community Health, Sports Science, Graphic Design, Music and PolSci. 13:1 student to faculty ratio means personalized attention from its international faulty. NEIU's Chicago Location provides for amazing internships and OPT opportunities.

Founded in 1886, Springfield College offers world renowned undergraduate, graduate, and doctoral degree programs, and provides excellent scholarship opportunities for international students.
Aston University, Birmingham offers Foundation, Bachelors and Masters programmes as well as MBA, DBA and PhD. We have January starts available and scholarships up to £8000 for international students. Come and study in the UK's 2nd largest city!
Study in China, founded by Chinese Service Center for Scholarly Exchange (CSCSE),is the authorized application platform for international students who are pursuing to study or exchange in China. Depending on the quality educational resources at home and abroad,IstudyinChina provides a series of professional "Online to Offline" services for foreign students and Chinese universities
Zhejiang Normal University was established in 1956 as Hangzhou Teachers Associate College. In 1962 the college merged with Zhejiang Education College to become Zhejiang Teachers College. In 1985 it was renamed Zhejiang Normal University.
Shandong University (SDU) was founded in 1901 as Shandong Imperial College (Shandong Da Xue Tang), as the second national university in China and the first to be established with a chartered constitution.
Established in 1940, the Beijing Institute of Technology (BIT) is a major co-educational public university that falls under the sponsorship of the Ministry of Industry and Information Technology. It was founded in Yan'an in Shaanxi Province, before moving to Beijing in 1949.
Sichuan University is a national university based in Chengdu, the administrative centre of Sichuan Province is Southwest China, known in China as "country of heaven".
Established in 2010 with the mission to reform Chinese tertiary education and become a top-notch international research university, SUSTech was launched in the tech capital of Shenzhen and is governed by Guangdong Province. In seven short years, SUSTech is becoming the important epicentre for China's science and technology academic research and for the cultivation of innovative minds. The rapid ascent of SUSTech onto the global stage is remarkable.
The University of Science and Technology Beijing (USTB) was founded in 1952 during a nationwide reorganisation of higher education systems, which brought together the best departments in the fields of mining, metallurgy and materials from six eminent universities in China, including Beiyang University and Tsinghua University. At that time, USTB was named Beijing Institute of Iron and Steel Technology, and in 1988, it got its present name: the University of Science and Technology Beijing. USTB is strong in engineering, especially in materials science and engineering.
China University of Geosciences, Beijing is located in China's capital, Beijing, and was founded in 1952 with its former title, Beijing College of Geology. Over 200 of the university's alumni have been deemed "model workers" by ministries or provinces, and the university prides itself on being a multi-disciplinary key university. The university emphasises its focus on the connection between education and geology, natural resources, environment and geological engineering.
Established in 1952, China University of Geosciences is a specialist institution with an international reputation. Often performing well in comparison to its regional peers, it is one of a few notable universities in the city of Wuhan.
Beihang University (BUAA) was founded in 1952 as one of China's first 16 key universities through the merging of the aeronautical departments of Tsinghua University, Beiyang University, Amoy University, Sichuan University, Yunnan University and others.
Established in 1911, Tsinghua University is a unique comprehensive university bridging China and the world, connecting ancient and modern, and encompassing the arts and sciences. As one of China's most prestigious and influential universities, Tsinghua is committed to cultivating global citizens who will thrive in today's world and become tomorrow's leaders. Through the pursuit of education and research at the highest level of excellence, Tsinghua is developing innovative solutions that will help solve pressing problems in China and the world.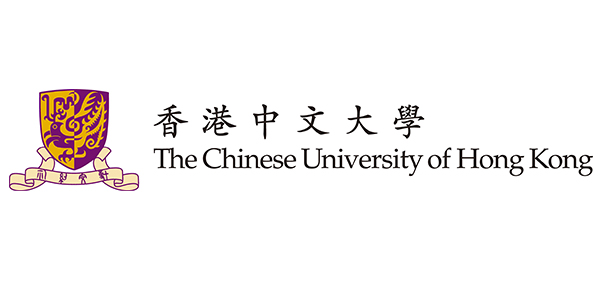 The University is committed to providing top-quality higher education that features an integration of the East and the West and fostering an enriching research environment. It is CUHK-Shenzhen's mission to cultivate innovative talents with a global perspective, Chinese cultural traditions and social responsibilities.
Founded in 2015 at the University of Shanghai for Science and Technology (USST), the Center for Faculty Teaching Development (CFTD) works with faculty, staff and academic administrators campus-wide to support and enhance learning and teaching by connecting innovative teaching strategies and instructional technologies. CFTD offers a variety of curricular and instructional development activities,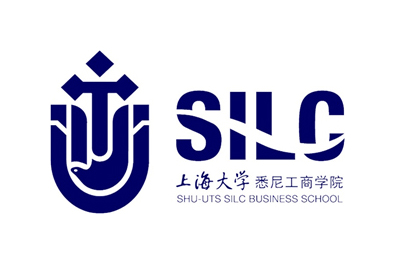 Founded in 1994, SILC is a cooperative educational venture jointly owned by Shanghai University in China and The University of Technology, Sydney in Australia. The import of high-quality educational resources from abroad, and the adoption of strict quality assurance measures, have all made SILC the foremost Sino-foreign cooperative school in China.
To explore the potential of nature to improve the quality of life' That is the mission of Wageningen University & Research. Our strength lies in our ability to join the forces of specialised research institutes and the university. It also lies in the combined efforts of the various fields of natural and social sciences. The domain of Wageningen University & Research consists of three related core areas: Food, feed & biobased production Natural resources & living environment Society & well-being
Iowa State University is a public, tier 1 research university where students get a great academic start in learning communities and stay active in 900+ student organizations, undergraduate research, internships, and study abroad. Choose from 100+ majors or join as an undecided student exploring majors within a college or across the university; then add a second major and/or a minor, truly creating your own adventure!
KUAS is now offering the brand new, all English Faculty of Engineering programs at Bachelor, Master, and Doctor levels to meet the global demand for streetsmart engineers with its 50 years of experience.
Je choisis Montréal est une initiative de Montréal International, l'agence de développement de promotion économique du Grand Montréal, développée en collaboration avec le Gouvernement du Québec. Son équipe dédiée aide les étudiants internationaux dans leur projet d'études et de vie à Montréal. I choose Montréal is an initiative of Montréal International, Greater Montréal's economic development agency, developed in partnership with the Government of Québec. Its dedicated team helps students with their plans to study in Montréal and make it their home.
USW has ambition and intent. We explore and share ideas. We widen access to learning and serve our learners with passion and equip them for success. We are a modern, forward-thinking university. We are the University for Tomorrow.
Founded in 1965, TIU is a leading global university offering English-medium degrees from the heart of Japan. With students from 68 countries and faculty from around the world, TIU provides a truly international environment in which you can learn and thrive. Join us, and gain the skills you need to launch your global career.
Stand Out. Go North. Choose Norway: safe country, stable economy, beautiful nature. We are BI Norwegian Business School. #1 business school in Norway, top 1% in world with Triple Crown of international business school accreditations, and high ranked internationally. Affordable tuition ensures a high-quality business education and excellent value for your money.
Boise State University is ranked as one of the most innovative universities in the United States. At Boise State, leading research, top quality academics, and a diverse student body are offered in a setting that is safe, vibrant, and beautiful.
SCAD - Savannah College of Art and Design is the most comprehensive art and design university in the world, offering more than 100 degree programs (with 40 majors and over 75 minors) and specializations. The diverse student body is motivated by a faculty of professors with extraordinary academic credentials and valuable professional experience. SCAD's innovative and ever growing curriculum is enhanced by advanced-professional technology, equipment and learning resources. SCAD is one university — offering degrees in Atlanta and Savannah, Georgia, and online via eLearning, with additional study abroad opportunities in Lacoste, France. Each SCAD location provides a new experience, and students can choose to study in any location, at any quarter during their education.
Capilano University is a vibrant and innovative university in spectacular Vancouver. Just 20 minutes away from downtown Vancouver, Capilano's main campus is just minutes away from vast wilderness and unspoiled beaches, yet is within reach of the trendy shops and eateries of Vancouver's North Shore. Capilano U also has campuses in Sechelt and Lonsdale Quay, friendly coastal communities with phenomenal outdoor recreation, arts and cultural activities. We invite you to take a closer look.
One of the nation's top Catholic universities, Duquesne University provides a well-rounded education that will challenge you academically while nourishing your spiritual and ethical development. Founded more 140 years ago, we are deeply committed to: Educational excellence Moral and spiritual values An ecumenical atmosphere open to diversity Service to the Church, the community, the nation and the world.
The College of Lake County is located in the far northeastern suburbs of Chicago, serving a district with the third largest population in the Illinois community college system—713,000 residents living in more than 50 demographically distinct communities. Established in 1969 and accredited by The Higher Learning Commission, we serve the residents of District 532.
Jönköping University (JU) is one of the top-quality universities in Sweden with high degree of internationalization. Nr. 1 in Europe in Entrepreneurship and Family Business research & Nr.2 in the world. World leading in research on materials and manufacturing technology for casting, and product development. JU offers programmes in English at the undergraduate, master and doctoral level.
Education First Llc is the number one educational consultancy in Russia with more than 15 years of experience in recruitment of international students to best Russian universities. We offer a variety of undergraduate and postgraduate programs as well as short- and long-term Russian language courses. Our task is to simplify the complex process of entering the University and help our students go through all the stages from the submission of the documents to their first class. Join our big family and feel home in Russia!

Edge Hill University is based on an attractive, award-winning 160-acre campus in Lancashire, close to Liverpool and Manchester. The institution has been providing higher education since 1885, with a mission to create opportunity from knowledge. The institution's significant success in achieving its mission is recognised by a range of awards and high rankings for teaching, student experience, accommodation and more.
With a #5 programme in Finance and a #7 programme in Marketing WOLRDWIDE, EDHEC Business School is one of Europe's best Business Schools (TOP 15) with Master programmes 100% in English. We offer 14 Masters of Science in Financial Economics (6 programmes) and in Business Management (8 programmes), as well as 3 Masters in Management in Finance, Business, or Global Economic Transformation and Technology.
The Northern Alberta Institute of Technology (NAIT) in Edmonton, Alberta is one of Canada's largest and leading polytechnic schools. NAIT offers applied learning using the latest technology. With small classes, modern equipment and labs, and work internships available, graduates leave NAIT with the knowledge and skills that employers want. 87% are employed within 9 months of completing their studies.
Full Sail University in Orlando, FL has built a reputation as one of the premier art, music, and film schools in the world. Whether you're passionate about music, live concerts, video games, art and design, animation, filmmaking, web development or the business behind entertainment, an education atFull Sail University can help you begin your journey.
New York City is our campus and Brooklyn is our backyard! The global crossroads begin in the heart of Brooklyn, and extends all the way to your home. St. Francis College students not only get to experience the best of New York City, they also join a diverse community of leaders and faculty that champion their education and future.
RUDN University is the most international university of Russia. Here students from more than 158 countries study. In the University there are 472 degree programs and more than 155 joint programs. RUDN University can provide education in Russian, English and Spanish. Uniting people of different cultures by knowledge RUDN University creates leaders to make the world better.
Istituto Europeo di Design was founded in 1966 and today is the only Higher Education Institution in the creative field to have maintained a completely Italian identity over time. IED operates in the fields of training and research in the disciplines of Design, Fashion, Visual Arts, Communication and Management, Art.
The UPC is a public institution of Higher Education and Research, specialised in Architecture, Engineering, Applied Science and Technology in Barcelona. The research carried out marks the meeting point between scientific inquiry, innovation and technological development. The UPC works to promote a culture of research, innovation and entrepreneurship and establish knowledge networks with researchers and research groups around the world.
The International College of Liberal Arts (iCLA) is an American style liberal arts college located 90 minutes west of Tokyo. Our students immerse themselves in the very essence of Japanese culture, whilst acquiring a contemporary and globally relevent education at our state-of-the-art facilities. All classes are taught in English.
The University of Hong Kong is a research-led, comprehensive university located in the heart of Hong Kong, a geographically and culturally unique part of China and has historically sat at the gateway between East and West. Its Business School provides world-class, campus-based full-time 1-year Masters Programmes.
France International Graduate Schools – FIGS, offers you the opportunity to study in French or in English, in more than 20 fields of expertise. You will also be free to choose your campus site among 10 amazing cities in France.
EYES ON THE PRIZE? FHDA transfers more students to UC's than any other school, + to top universities within and outside of the US. On beautiful and SAFE campuses in Silicon Valley, low cost and no SAT required. First 2 years of university with us, transfer into the third year elsewhere. Lots of clubs, sports and other social opportunities.
Grenoble Ecole de Management (GEM) is one of the leading business schools with an innovative and dynamic learning model. Our own teaching methodology/learning model trains students to be inspiring, innovative, socially interactive leaders and entrepreneurs. Our four founding pillars allow our students to have a hands-on approach and to acquire experience before entering the workforce.
Established in Kolding for many years, IBA International Business Academy has grown into an internationally recognised centre of excellence for degree programmes in management, marketing, informatics, and design. IBA delivers English-taught degrees from Denmark and from UK universities; on-campus and by e-learning. Our students come from Denmark and all over the world, creating an interesting, attractive, and international study environment.
IMI International Management Institute in Switzerland is a private hospitality and business management school founded in 1991. We offer a family atmosphere and personalised learning and careers support.
IE University, founded in 1973 in Madrid, Spain is a forward looking global academic institution. We fulfill our purpose of fostering positive change through education research and innovation. Our students come from all over the world and diversity is at the core of our institution. IE University was founded by entrepreneurs with a vision to disrupt traditional models of education and equip students with the skills they need for the future.
Irvine Valley College (IVC) is ranked #1 in California for university transfer to the University of California (UC)! With over 84 majors in the Arts and Sciences, extensive support services and modern facilities, IVC is the idea location to start your American education. Our beautiful location in Irvine, CA offers safety, a comfortable living environment and access to famous California attractions.

LJMU is a THE World University Rankings 2020 Top 100 (Young) university. With a vibrant community of 25,000 students from over 100 countries, it is one of the largest, most dynamic and forward-thinking universities in the UK.The university has a strong reputation in the UK for Engineering, Accounting and Finance, Sports Science, Art and Journalism.
Welcoming - Affordable - Excellent! PCC offers 100+ programs of study, with partnerships to excellent universities (2+2) and 2-year vocational programs. PCC is the largest institution of higher education in Oregon, and we host 500 international students from 70 countries. Portland is a vibrant, safe city that offers eclectic shops, world-class entertainment, and trendy neighborhoods.
We are the largest private Hospitality educator in Switzerland! We are an alliance of top 4 Hospitality schools across 6 beautiful campuses in Switzerland, with a student body made up of 111 nationalities and 6,000 students. Each school benefits from a unique location and specializations, with tailored hospitality education. Your 5-star educational experience starts here!
We are the largest University of Applied Sciences in Flanders. We offer a range of inspiring English-taught international degree programmes giving (foreign) students with high ambitions access to our top-quality education; in addition to full (three-year) programmes, we organise abridged (one-year) courses to obtain a second degree.
Previous
Next
What will I find at the event?